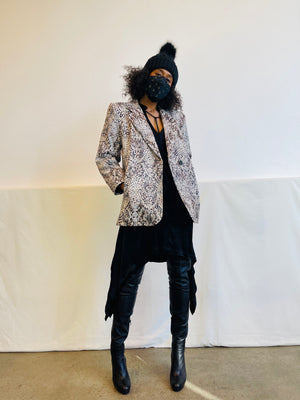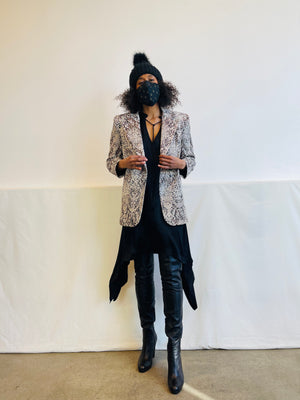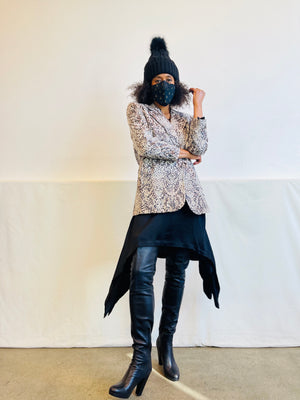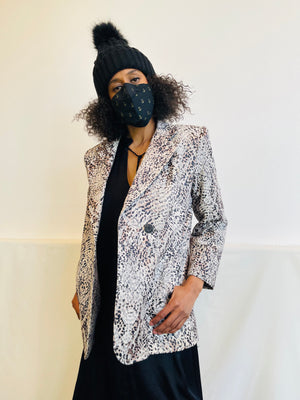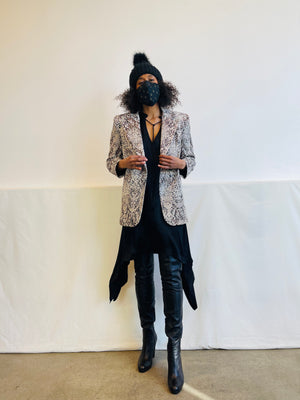 Chaotic Good Blazer
Vintage multi-print wallpaper blazer with a single button closure. Padded shoulders and fully lined. What a print!!
 *** This is a longer blazer so be sure to check the hip measurement as well!
Brand: Town & Travel
Size: Medium
Bust: 40"
Waist: 38"
Hip: 42
Length: 29"
Material: Best guess: Silk blend?